Academic Process & Evaluation 2017-2018
For Class I-VIII
Mode of conduct of examination for classes I to VIII will be carried out in accordance with the CBSE guidelines. The process will incorporate two tests(pre-mid term and post-mid term) , mid term and final exam. Two term tests will comprise of pen-paper tests, notebook assessments and subject enrichment activities. Mid term and Final exam will be in the form of formal written examination. Thus the session will be divided as shown below: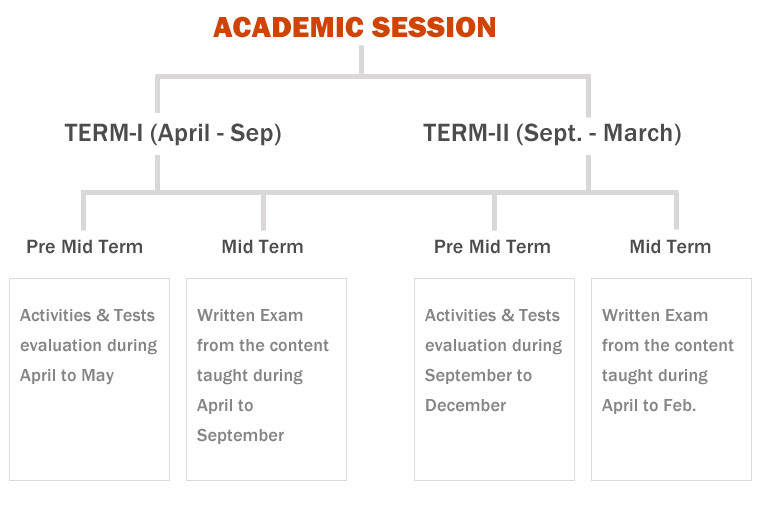 FOR CLASSES IX, X, XI & XII
As per the latest guidelines given by the CBSE promotional policy.