News In Print
MAPLE BEARS – B celebrates "Winter Solstice"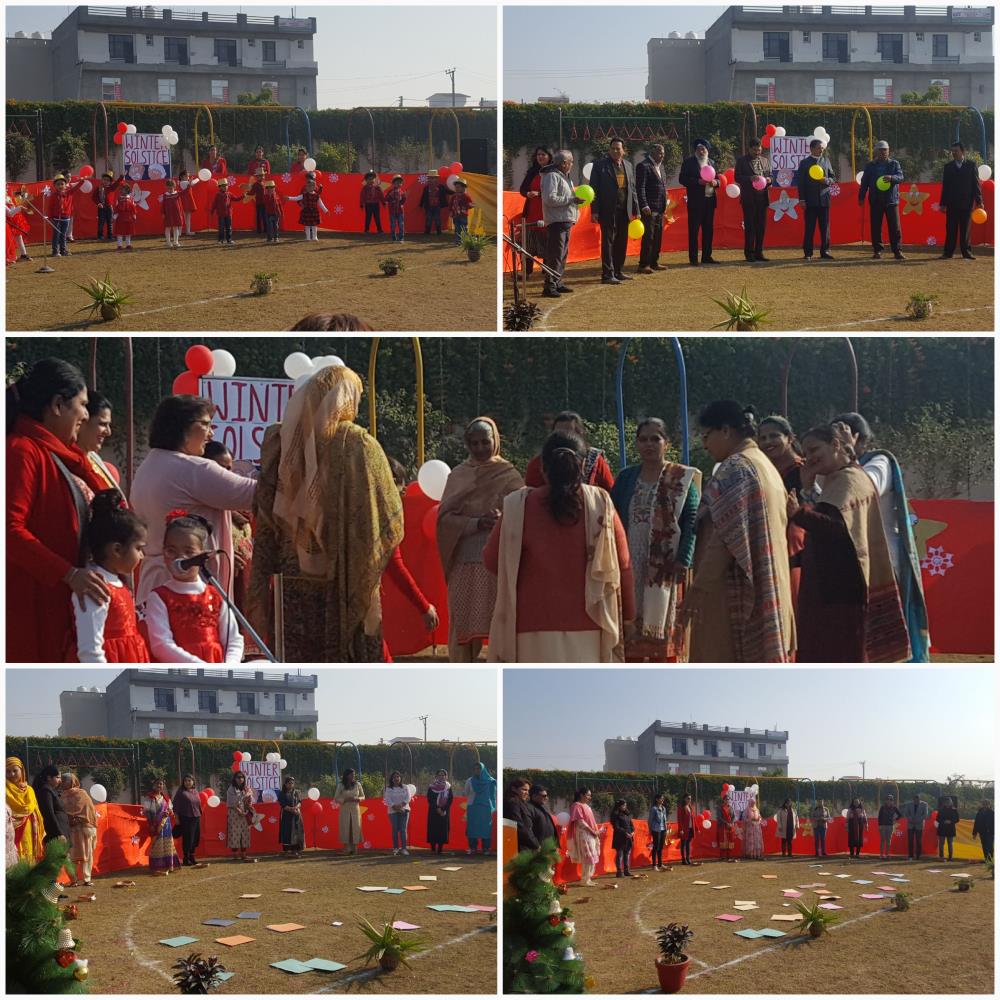 Friday, December 21, 2018
Maple Bears – B of Gummy Bears' World of Heritage School celebrated Gross Motor Day - "Winter Solstice" on 21ST December, 18 in the school swing area.
The event was specially dedicated to Grandparents, which added a charm to the programme. Abhinandan Chandel from Maple Bears – B, welcomed the guests of the day, their loving Grandparents
The event started with the divine shloka –"Saraswati mahamaie…." invoking the blessings of "Goddess Saraswati" followed by a fusion song dedicated to all grandparents and thereafter a medley of winter and Christmas songs. The invited guests thoroughly enjoyed the activities and participated with zeal and enthusiasm. The children were very happy and excited to see their grandparents' and parents' active participation on stage. The young Gummy Bears also mesmerized the audience with a peppy dance performance. The winners of the games were felicitated by the Principal, Mr Jagdish Singh Dhami. The programme concluded with vote of thanks by Aadhya Lamba, a student of Maple Bears - B.