News In Print
Heritage School Jammu hosts Interschool Cryptic Crossword Competition (CCCC)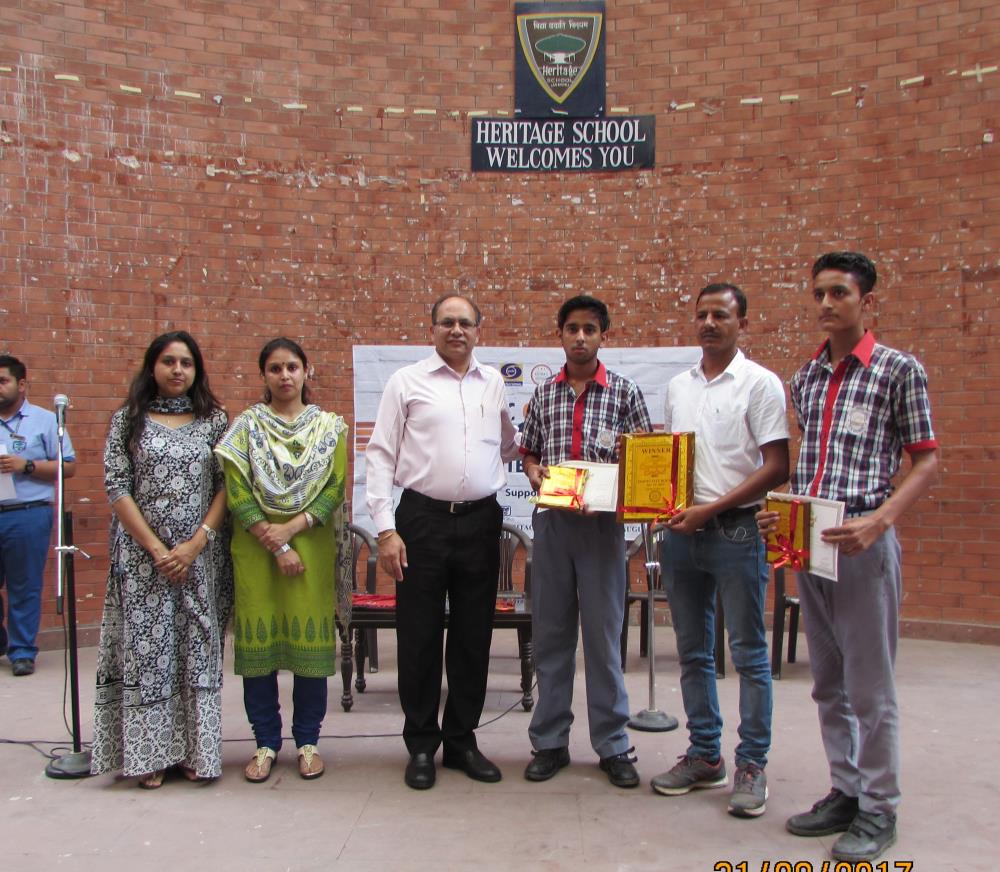 Thursday, August 31, 2017
The City round of Cryptic Crossword 2017 was held at Heritage School Jammu. About 21 top notch schools of Jammu enthusiastically participated in the event.
The aim of the competition was to cater to intrinsic and hidden talents of the students along with enhancement of multi-disciplinary intelligences.
The event was organised by Extra-C in association with Kendriya Vidyala Sangathan , Navodaya Vidyalaya Samiti and Doordarshan.
K.V Jindrah emerged as the winners of the competition. Four schools namely Heritage School , JNV Baramulla, K.V No2 Akhnoor, JNV Najochak Pathankot shared the runners up trophy. The winning team gets an opportunity to participate in Inter-city national level to be held at Delhi in December.