News In Print
TEACHER'S DAY CELEBRATION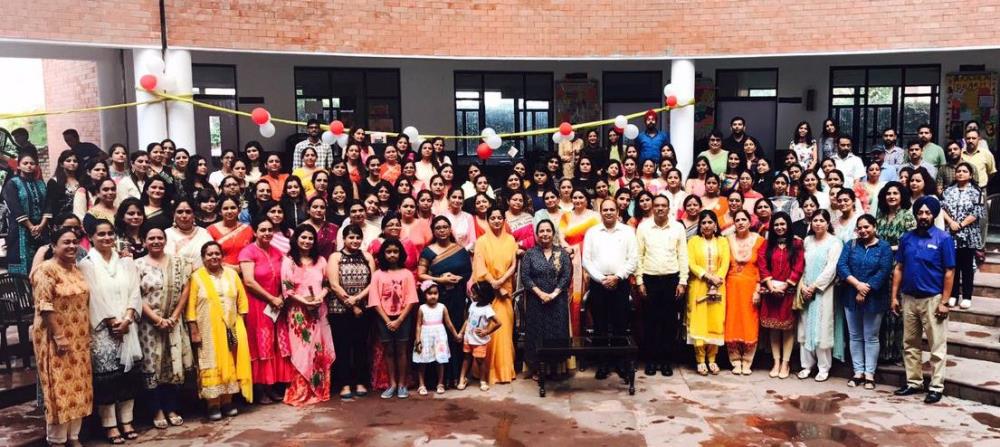 Tuesday, September 5, 2017
Heritage School, Jammu celebrated Teachers' day with great gusto and enthusiasm. The celebrations began a day prior where a cricket match was played between the students and the teachers. The junior student council mesmerised all with soulful melodies and choose rhythm, music and dance to express their gratitude for their teachers.
The senior students of the school managed the detailed celebrations. No stone was left unturned to make the day a special one for the teachers. The programme was meticulously planned and executed with finesse. The harmonious choir, entertaining comedy acts and the well choreographed dances were much appreciated by one and all. Teachers felt refreshed with games like musical chairs, ramp walk and mimicry. Mr Rajeev Sharma and Ms Hemneet Kaur were chosen as the 'Teachers of the Year' by the students.
Students burnt the candle at both ends to shoot the sequel movie –The Viva 2. This movie highlighted the challenges faced by a teacher and the effort they put in for the future of their students. The cultural programme ended on a high note with a speech by the student heads, conveying the poignant idea that 'a teacher is the heart and soul of the educational system'.
The cultural programme was followed by entertaining games and a lavish lunch for the staff.