News In Print
HERITAGE SCHOOL HOLDS DEBUT ALUMNI MEET – MADHUR SMRITI.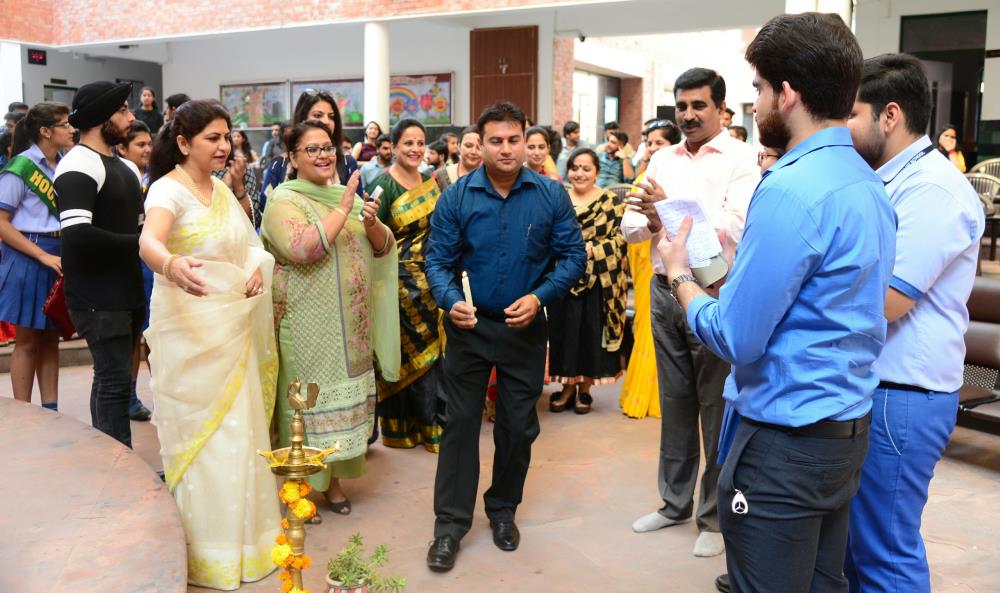 Sunday, October 22, 2017
Heritage school hosted its maiden Alumni Meet, "Madhur Smriti", on 22nd October 2017 in its campus with appx. 100 plus in attendance along with the students of current batch, staff & faculty.
In today's times, Alumni are the true reflection and pride of an institute and a great source of inspiration for the young children. It is also a matter of pride for the old boys and girls to be proudly connected to their Alma – mater and a bridge between yesterday and today. School Principal & the teachers welcomed the former students who had travelled from far corners of the country to attend the Meet.
The formal session started with the lighting of the ceremonial lamp by the school Principal, the Chairperson, the Founder Teachers and Head Boy, Head Girl of the previous batches. The current Head Boy Kartik Tripathi delivered the welcome address.
A colourful cultural programme was organized which added spice to the afternoon. The melodies, dance preference and the skit captured the mood of the day transporting everyone to the yester years. The highlight of the day was the extempore speeches and anecdotes shared by the alumina who remembered their days in schools as did the senior teachers who remembered their old students. It was a bitter sweet journey down the memory lane. To commemorate the day sapling were planted by the alumni.
A lunch followed the celebration after which the students formed an alumni association and decided the next agenda of the association. The programme came to an end with the vote of thanks presented by Mr. Mayank Gupta ex-student from the 1st batch and it was time to say farewell again, until next year.