News In Print
'Graduate Bears' of Heritage School showcase 'Ramayana'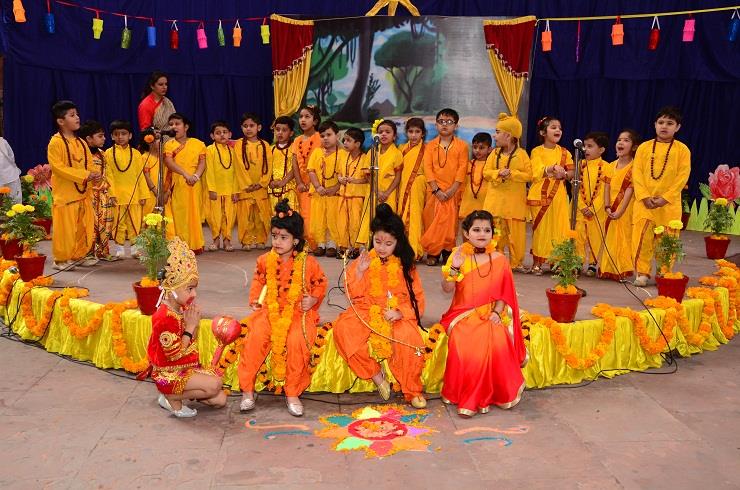 Friday, November 10, 2017
The Epic 'Ramayana' was enacted by Graduate Bears as a core activity in tune with the topic of the month 'Celebrations & Festivals'.
The programme began by invoking the blessings of Lord Ganesha by reciting 'Vakratundae' shloka. Thereafter the guests and participants were warmly welcomed. This was followed by a soulful and melodious rendition of the bhajan 'Shri Ramchandra Kripalu bhajman' to set the very mood for the day's event.
The screen play was enacted in four elaborate and meticulously planned scenes that were a visual delight to watch. The narration that followed the acts were apt and precise and explained the essence of each scene to the audience.
The aim of the enactment was to instill in the young learners an inquisitiveness towards the rich Indian culture and help foster the values of cooperation, team work, respect for elders, honesty, rightfullness and victory of good over evil.
The enactment came to a close by a dance performance by the students. The bhajans, rap song on the fight between the lord and the demons, the vivacious dance, recitation of shlokas was a delight to watch.
The energy, enthusiasm and spirit of the children combined with their coordination and effort was appreciated by one and all. The enactment of Ramayan in English by such young students was a pleasure to watch.