News In Print
Scouts and Guides Tritya Sopan Camp at Heritage School Jammu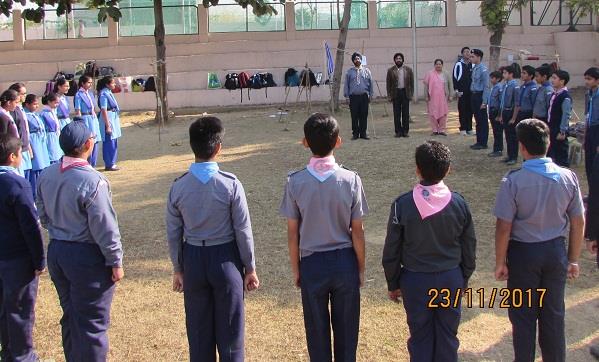 Friday, November 24, 2017
A three day 'Pratham Sopan camp' was organized at Heritage School Jammu from 22nd to 24th Nov.2017 under the supervision of Mr.I.D. Soni State Commissioner (JKB Scouts and Guides) . He was assisted by the leader of the course Mr. Harcharan Singh, Mr.Kasturi Lal (trainer) and Mrs. Manjeet Kaur (trainer). About 40 students from classes VI to IX enthusiastically participated in the camp. Mrs.Rashi Thakur and Mrs. Manjeet Kour were the in-charge teachers from the school who assisted the training staff.
Various training activities included patrol expedition, pioneering, knots, first aid, estimation, cooking and code word signaling, Swachh Bharat Abhiyan etc. The camp activities were exclusively designed to make children more competitive, develop courage, sense of social responsibility and a never give up attitude; because if exposed to such programmes in their formative years, the children become psychologically and physically stronger and more confident.
It was a great learning experience for students in team dynamics and skill enhancement who displayed incessant vigour and vitality during the camp.