News In Print
HERITAGE SCHOOL ORGANISES INDUSTRIAL WORK EXPERIENCE FOR SENIOR SECONDARY STUDENTS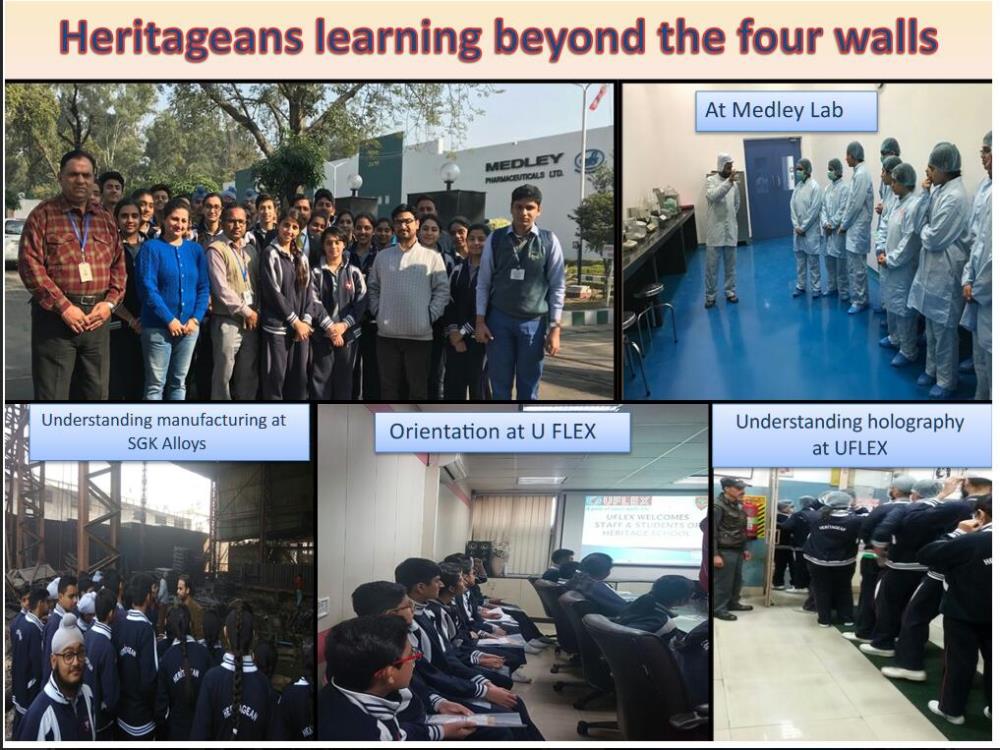 Monday, November 27, 2017
Students of Science Stream of Heritage School got an opportunity to gain work experience and to have 1st hand experience of working with machines as well as running of the various assembly units.
Students escorted by their science teachers learnt the working of the Industrial Units of U-Flex, SGK Alloys Ltd. and Medley Pharmaceuticals Company. The activity was highly beneficial for the students as it provided them an insight about working mechanism of different machines of which they were theoretically aware but practically witnessed now. Students got to know about emerging technologies being introduced in the industries. It also helped them to understand the do's & don'ts of the industrial practice as well as gain knowledge of the real working environment of the industry.
It has always been the endeavor of the school to organize and engage in active learning experience both inside and outside the class room as it makes the process of teaching and learning more effective and gears up the senior students towards work culture, work ethics and skills development.