News In Print
HERITAGE SCHOOL KG WING CELEBRATES HONEY BEARS' EVENT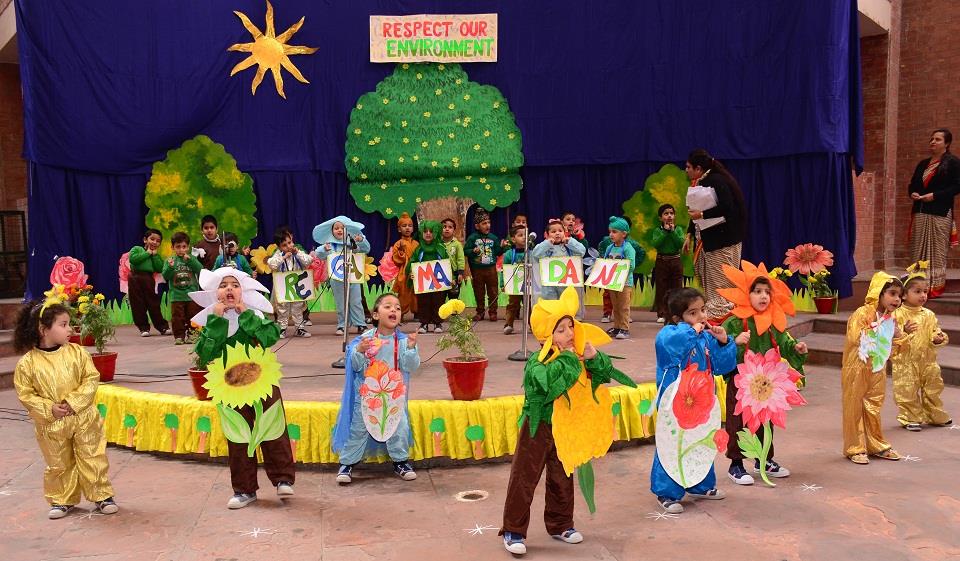 Saturday, December 9, 2017
Gummy Bears' World Heritage School organised a gala event on Saturday, the 9th Dec. 2017 amidst great zest and elation. The programme commenced with the welcome speech by Mrs. Anita Mishra, Co-ordinator KG Wing, which was followed by shloka recitation to invoke the blessings of the Almighty.
The cultural programme based on the theme 'Respect Our Environment' started with a scintillating 'Welcome Dance'.
The vibrant show put up by the tiny tots not only was a ravishing glimpse of nature through music and dance but also a display of insightful sensibilities of young learners towards the importance of trees for our survival.
Parents were enthralled by the lively performance of their wards on a peppy fusion medley of songs and to witness the confidence of their child on stage. The theme of the event was beautifully conveyed through Show 'N' Tell, fusion medley song and mesmerising dance.
A colourful and endearing display of young learners dressed up as flower, butterfly, desert, sun, earth, river, wind, forest, cloud, mountain and ocean ; synergised the cold December morning swaying with energy and rhythm.
Grand finale beautifully captured the essence of the main theme that mankind should respect Mother Nature and not take her bounties for granted. It also reiterated the fact that we all have a role to play in protecting planet earth our only home; and teach each other to care.
The dazzling programme came to a close with the vote of thanks delivered by a young Honey Bear Master Rayyan Basharat Kohli.