News In Print
HERITAGE SCHOOL ORGANISES WORKSHOP FOR TEACHERS ON 'NEW TECHNIQUES IN PEDAGOGY'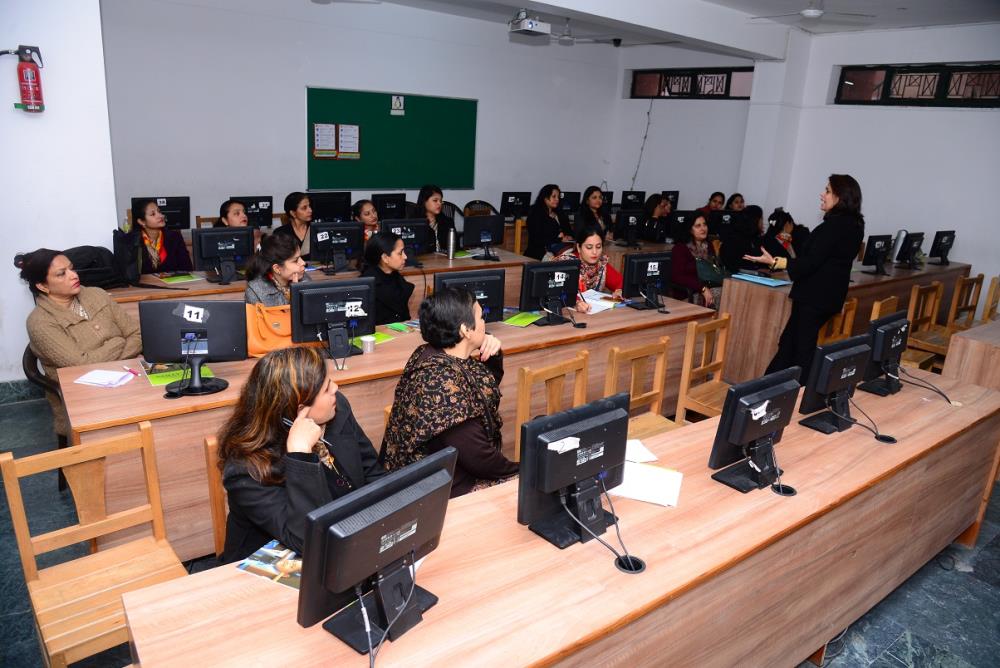 Saturday, December 30, 2017
A series of workshops were conducted at Heritage school on 29th and 30th Dec. 2017 for the staff with a view to keep the teachers abreast with the latest techniques in pedagogy. These informative and exemplary workshops were conducted by Mrs. Sapna Sukul who has an experience of more than twenty years as a teachers trainer and students counsellor. She has an extensive experience in working for children who are differently abled. She has been grooming teachers in the field of communication skills, lesson planning teaching methodologies, development of social skills and understanding special needs of differently abled children.
On the first day Mrs. Sapna Sukul interacted with the staff from KG and Primary wing; wherein she elaborated upon importance of developing communications skills social skills amongst as well as discussed the teaching methodologies to be followed while focussing children with special needs.
On the second day the teachers from the Middle and Secondary wing got the opportunity to benefit from the rich pool of experience of Mrs. Sapna Sukul. In her interaction with the teachers she gave useful tips and information for the professional development of teachers through which both teachers and students can benefits. She also focussed on ISA (International School Award) activities which can be implemented in the classrooms and how ISA journey can be used for the skill enhancement of both the teacher and the taught.
A counselling session was also organised for the parents of students studying in classes 9 and 10 with the aim to educate the parents about the career options available for their children and what academic streams they should opt for as per their interest and aptitude. She gave some very valuable advice on chalking out a correct career path which is beneficial to the child later in life, both in terms of materialist gains and personal contentment. Both the parents and the staff gained from the insightful sessions with the resource person. The school plans to hold more workshop of this nature to help the teaching staff in their self growth and professional development.