News In Print
Maple Bears of Heritage School showcased "Food and it's journey"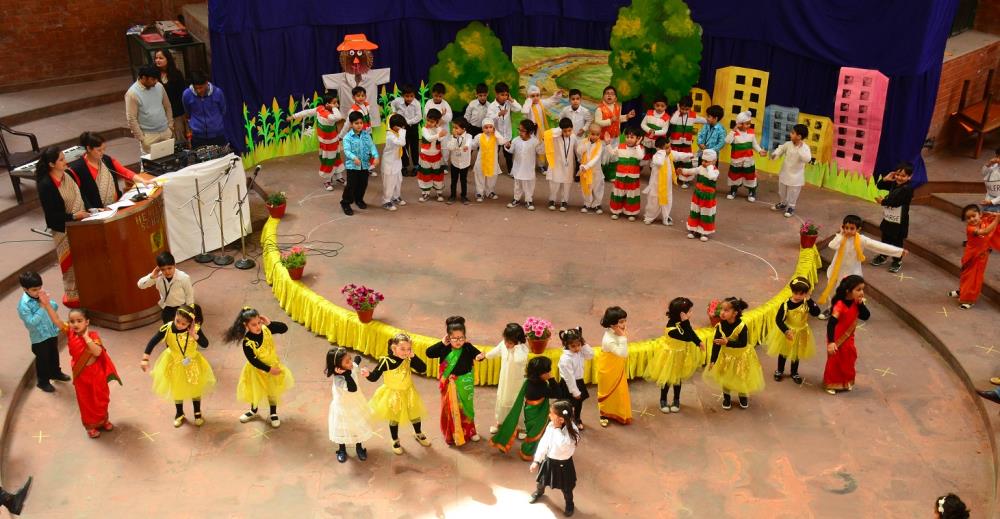 Wednesday, February 21, 2018
Striving for success without hard work is like trying to harvest where you did not sow"
The Gummy Bears World of Heritage School organized a vibrant programme to felicitate their students for their exceptional learning endeavours. They were felicitated with Academic Award, 100% Attendance Award, the Highest Learning curve and the All Rounder prize by the Principal amongst the presence of the co-ordinators, parents and teachers. Each child of Gummy Bear is a bundle of hidden talent. The effort of the felicitation ceremony was to motivate and encourage the students. The little Gummy Bears were happy to receive the prizes.
The day was also marked with an educative and informative event. The Maple Bears activity revolved around the theme 'Food and it's journey'. It takes love, hard work and patience to grow food and make it reach our plates. Their confidence and love for dancing and exploring world beyond books was mesmerizing and stole many hearts. The enactment made everyone realize the importance of the food on our plate and the tireless work behind it, reiterating the message, 'We must not waste food'.
The event began by invoking the divine blessings. Thereafter the journey of food from fields to plate was elaborately depicted in the lively enactment. The Sun being the all- powerful, all-pervasive factor of food production was highlighted. The importance of soil and water was brought out delightfully. The grand finale was a song dedicated to the labourious job of a farmer in getting food from 'farm to fork'.
At Heritage School we firmly believe that minds of young learners are not built to sit and be taught in the four walls of the classroom but to explore, play and learn from environment.
The event was thoroughly enjoyed and applauded by one and all present. Ms. Anaya Zachariah, a Maple Bear student brought the curtains down with her vote of thanks.