News In Print
HERITAGE SCHOOL ORGANISES SEMINAR ON ADOLESCENT HEALTH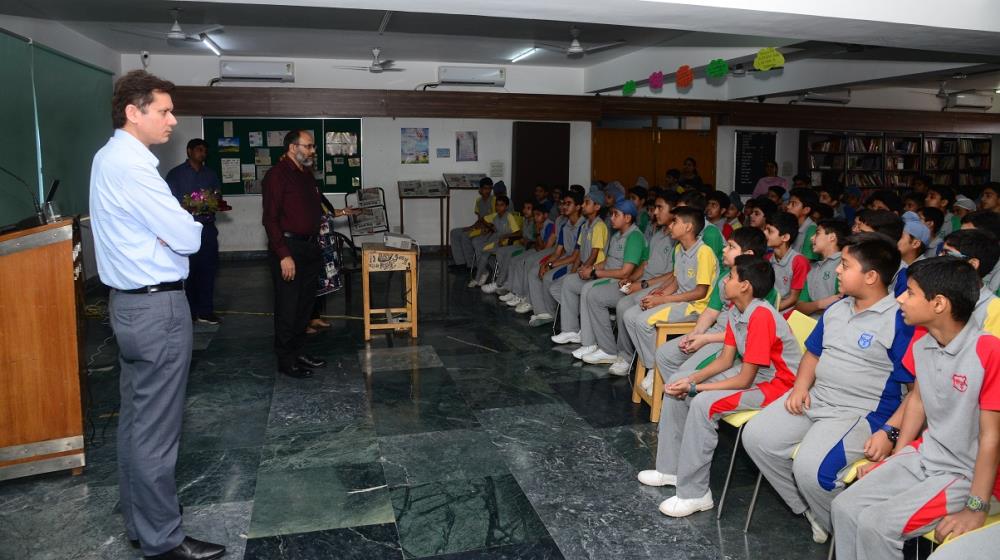 Thursday, April 12, 2018
A seminar on Adolescent Health was held at Heritage School on 12th April 2018 for students of classes VIII and IX.
The seminar was organised with the aim to provide students with the requisite knowledge and guidance so that they can take better care of their health and move into a strong and bright future.
Adolescents need to be made more aware; because ignorance and negligence can lead to multitude of problems which can pose a serious threat to the physical and mental well being of the child.
The guest speakers were: Dr. Sanjeev Digra, Paediatrician, SMGS, who interacted with the boys and Dr. Jyotsana Lamba Gynaecologist SMGS who shared her valuable expertise with the girls. Children participated with all enthusiasm and interacted freely to clarify the myths and taboos associated with puberty. The guest speaker and the Principal also felt that concentrated efforts by both the teachers and parents can keep the impressionable young away from the menace of drug abuse.
The Principal Heritage School extended his gratitude and appreciation to Dr. Sanjeev Digra and Dr. Jyotsana for imparting such valuable information to the students.