News In Print
PRESS RELEASE HERITAGE SCHOOL JAMMU HOSTS PRINCIPALS' Meet 2018 FOR AFS JAMMU CHAPTER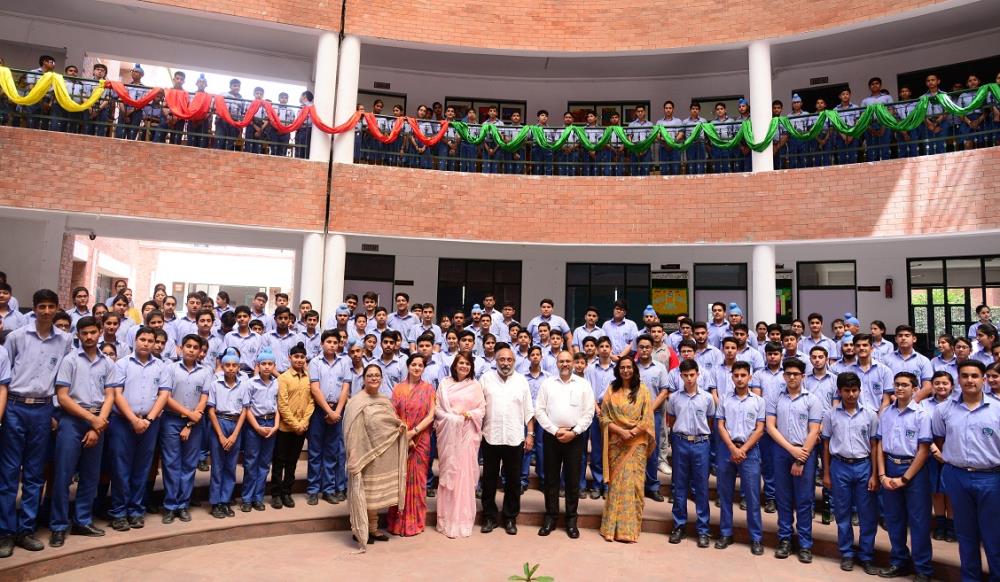 Thursday, April 19, 2018
Jammu, April 19th: Heritage School proudly hosted the second AFS Principals' Meet. Principals of top-notch schools of J&K participated in the meet. The chief guest for the convene was eminent educationist, social activist and author Dr. Sumer Bahadur Singh, Board member and Chairman of Think Tank of AFS India.
Heritage School is leading AFS (American Field Service) in Jammu. AFS is an inclusive educational community of global citizens: students, families and volunteers determined to build bridges between cultures. The session focussed on providing intercultural learning opportunities to help students develop the knowledge, skills and understanding needed to create a more just and peaceful world.
The principals underscored the importance of preparing future leaders, global citizens and change- makers with 21st century intercultural skills. The emphasised the importance of AFS in helping people of all ages and backgrounds connect to diverse people, succeed in a global economy and help make a positive impact on the world.
Dr.Sumer Bahadur Singh also sensitized the students during the special assembly towards opportunities to realise their full potential, the art of public speaking and becoming leaders in the chosen field.
Earlier Ms Sarita Badhwar, Manager School Relations & ICL, AFS, had an interaction with the parents and students who have shown a keen interest to embrace inclusiveness and are ready to embark upon intercultural learning journeys. She recommended a nuanced flexible approach to make a positive difference at home and around the world.
Various inter-cultural programs where the students get a chance to go abroad and experience the world were discussed in details to help nurture a generation of young people who become mainstream international learners.