News In Print
HERITAGEANS VISIT DOGRA ART MUSEUM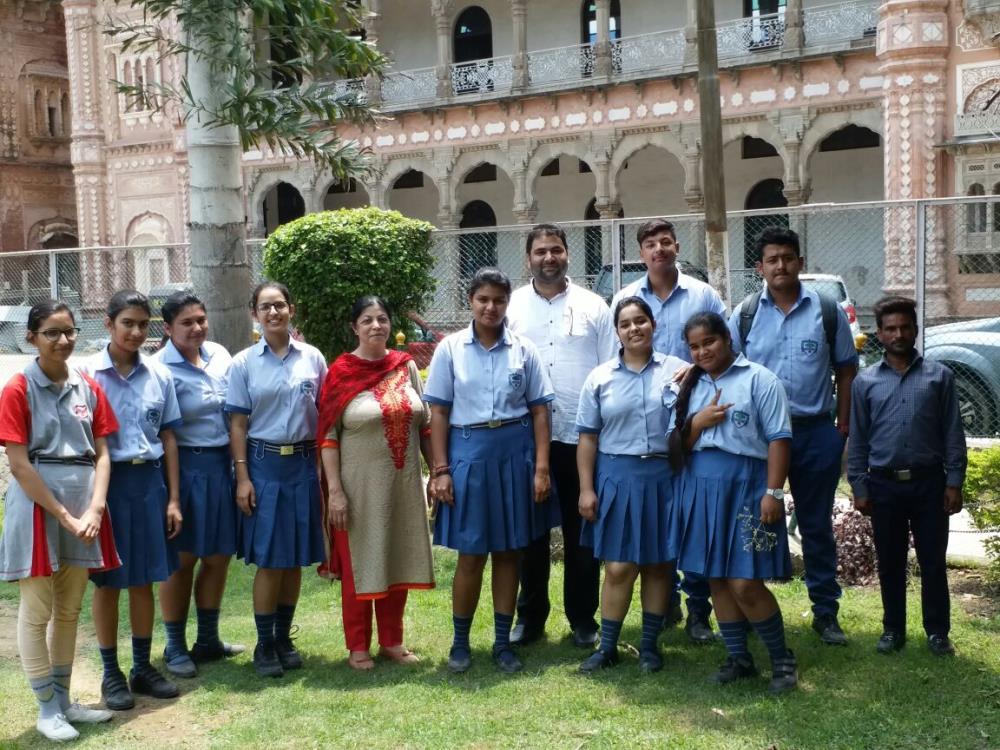 Friday, July 21, 2017
HERITAGEANS VISIT DOGRA ART MUSEUM
School excursion and study tours to historical places enhance student's learning by providing the opportunities to participate in curriculum related activities outside the normal school routine.
Students of Humanities stream visited the Dogra Art Museum to get an insight into the rich and varied Dogra culture. The main attraction of the museum were the Pahari miniature paintings from Basohli, a collection of objects of historical and cultural importance, Dogra costumes, Terra cotta heads from Akhnoor, numismatics sources of different periods of Indian history, metal objects manuscripts and artefacts.
The students had an enriching exposure. They were mesmerised by the magnificent and intricately decorated marble Jarokhas. The elegantly displaced articles added to the charisma of the museum. Such trips sensitise the students about the importance, preservation and promotion of cultural heritage.