News In Print
HERITAGEANS EXPERIENCE SCOUTS AND GUIDES PARVESH CAMP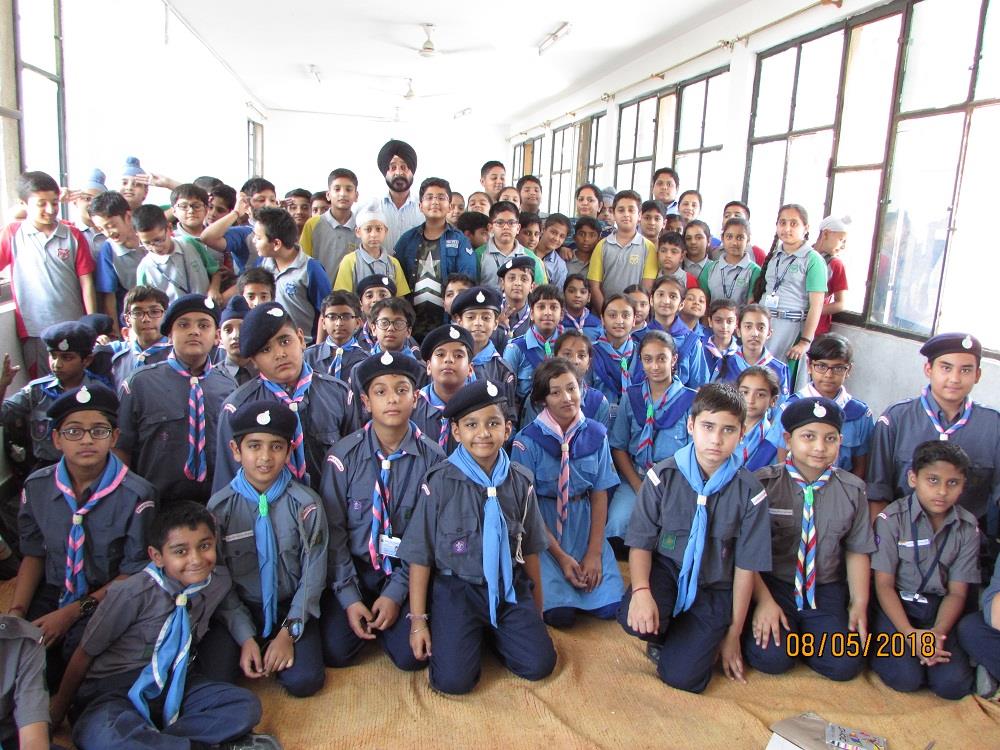 Wednesday, May 9, 2018
A two day Scouts and Guides Parvesh Camp was organised in Heritage School, Jammu on 7th and 8th May 2018.
The camp was organised under the overall supervision of Sh. I.D. Soni, State Commissioner, Bharat Scouts and Guides. The trainers were S.Harcharan Singh, Ms. Manjeet Kour and Ms. Kanchan Sharma.
About 80 students from classes V to VII participated in the camp. The areas covered in the camp included history of the movement, promise law, sign, motto, salute, left hand shake, good turn diary, types of flags, signalling etc.
Scouts and Guides contributes immensely towards physical, mental & spiritual development of students and enables them to play constructive roles in society. Young Heritageans learnt the basics of survival skills and outdoor intelligence. They pledged to be duty bound to help other people and above all to their motherland.