News In Print
HERITAGEANS INTERACT WITH LEADING ECONOMIST DR. DEEPANKAR SEN GUPTA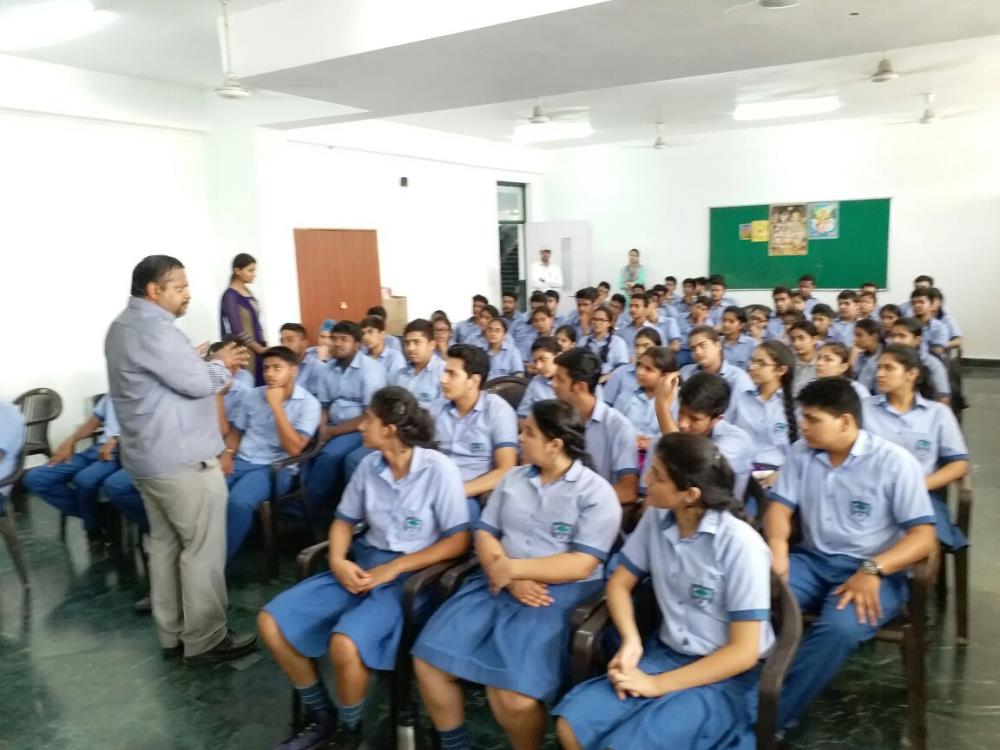 Thursday, August 3, 2017
A guest lecture cum interface was organised in the Heritage school Jammu with the theme-'Economics –its nuances'. Dr. Deepankar Sen Gupta, University of Jammu, was the worthy guest speaker on the occasion.
A group of about 90 Economics students from Humanities, Commerce and Sciences enthusiastically participated in the event. He shared with the Heritageans his vision of economic education to match the best in the world. The interaction was really outstanding and inspiring.
Pertinent to mention that Heritage School offers courses in Humanities stream from the current session and the lecture organised today was a conscientious effort to bridge the gap between students and community. Such interactions with subject experts help the students in steering towards the directions of their dreams and serve as career guidance.
The students listened assiduously and their queries were also addressed towards the end of the session which proved to be much needed and highly beneficial to the Economics enthusiasts.