News In Print
Gummy Bears of Heritage School celebrate "FUN FEVER"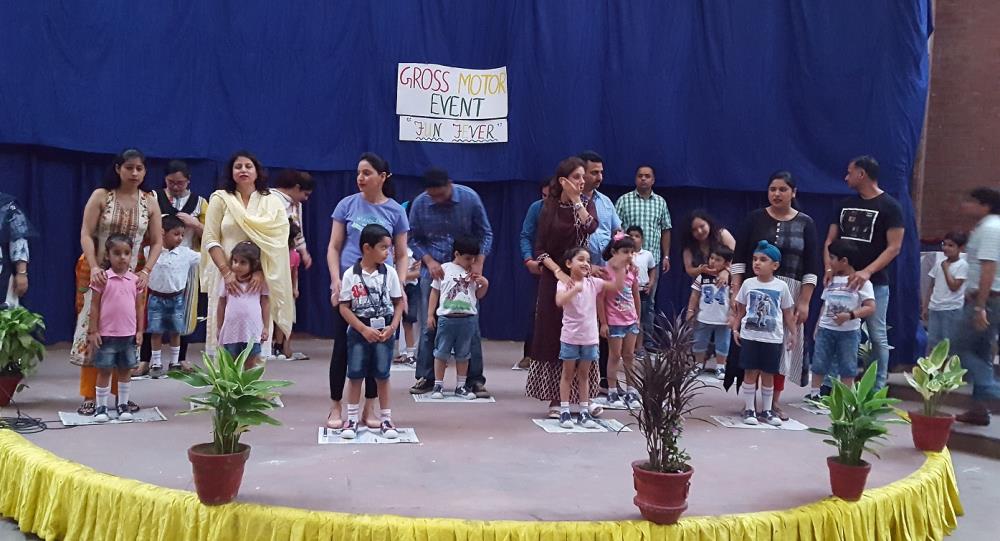 Saturday, July 28, 2018
July 28'2018 : Graduate Bears - A from Gummy Bears world celebrated Gross Motor skills enhancement programme
'FUN FEVER'
The event commenced with the auspicious 'Ganesh Vandana' to invoke the blessings of the Almighty.
Thereafter a fusion song dedicated to Mother and the Sun God were presented. The event was attended by a large gathering of parents who partook in all the activities with great zeal and enthusiasm.
The blindfold activity of the toddlers in which they had to touch and identify their mother was a delight to watch. The children tapped on the rainy dance with joy and excitement. The activities concluded with a colourful and energetic participation of parents in a dance sequel. The aim of the activity was to strengthen the participation of parents in learning activities of children beginning from Gross Motor Skills .
Ms. Mahendra Kanwar , Vice-Principal , distributed the prizes to the winners.
The event concluded with a vote of thanks proposed by
Mrs . Anita Mishra , Co-ordinator.