News In Print
Heritage School organises Field Trip to Agra and Delhi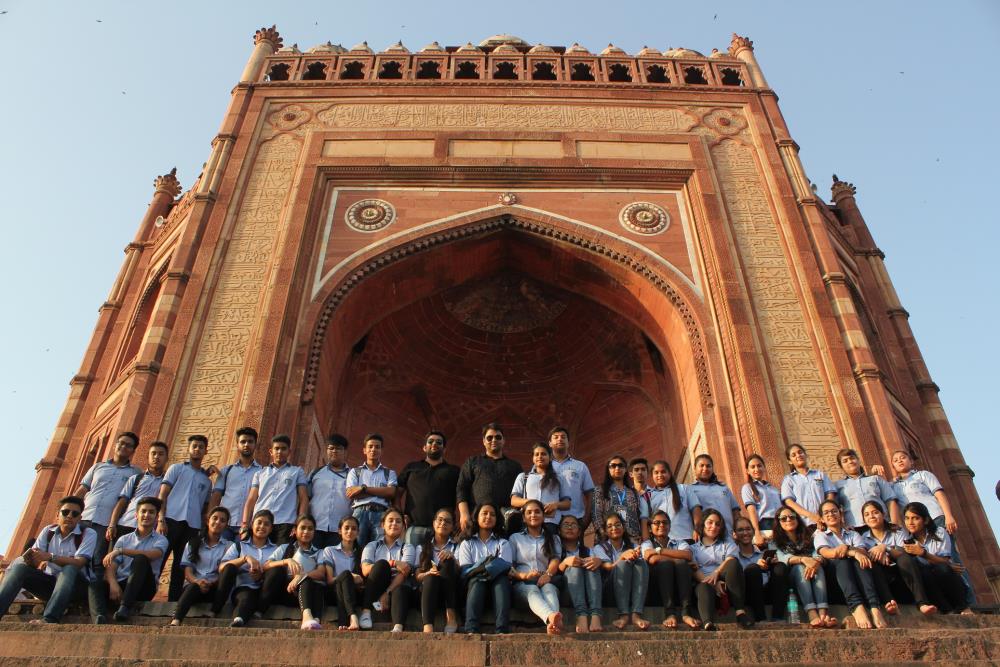 Thursday, October 4, 2018
The School organised an Educational Trip to Agra, Fetehpur Sikri and Delhi for students of classes XI & XII, from Humanities Department from 30th Sept. 2018 – 3rd Oct. 2018.
34 students accompanied by Mr. Manzoor Ahmed and Ms. Shivani Oswal visited these two historical cities of India which have been witness to India's rich Mughal history.
The overall trip was facilitated by Dr. Sonam Spalzin, an archaeologist from J&K presently working in Archaeological Survey of India.
The objective of the field trip was to deepen social and historical knowledge in general and Mughal history in specific, as The two cities boast of finest specimens of Mughal architecture.
During the trip the team of students visited important historical sites like Taj Mahal, Agra Museum, Fetehpur Sikri, Qutab Minar, Quwwat-ul-Islam Mosque and Iron Pillar. Students also got the opportunity to interact with Mr. R.K. Singh, Assistant Superintending Archaeologist (Head, Taj Mahal Museum) Agra Circle, Agra and Mr. Ankit Namdev, Junior Conservative Assistant, Agra Circle, Agra, who enlightened the students about the rich history of these sites. In addition they also taught the eager learners to comprehend, analyse, interpret and evaluate historical evidences.
It was an immensely enriching and enjoyable experience for the students as they got an opportunity to gain first hand knowledge of India's rich cultural and social heritage.