Welcome To Heritage School Jammu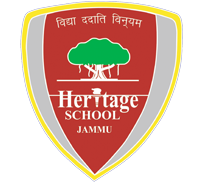 Any institution today needs to design fundamental qualities of excellence, maintain an environment full of opportunities and let the children in it grow with possibilities while they are being prepared continuously for miracles to happen in their lives naturally. Schooling in Heritage School is a Journey of personal transformation and appreciating the day to day initiatives pertaining to school programme at one end while growing continuously at the other end as a citizen with will power and vision to stand tall in life.
Gummy Bears Wing
The Heritage School, works in an endeavour to bring the most modern and child-centric approaches in the field of learn and teaching processes, thereby helping children to develop well-rounded personalities.
Let's Explore More →